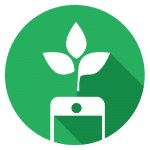 To give to Hope of Christ click on the Green Give Button below:
Your online donations are used to support the ministry and work of Hope of Christ as it proclaims the Gospel of Jesus Christ so that people might know Jesus Christ, grow in grace, and go into the world with hope.  Hope of Christ is a 501-c(3) organization and all donations are tax-deductible.  Please read our Frequently Asked Questions to learn more about our online donation systems and security.
Hope of Christ uses Tithe.ly to accept regular or one-time donations to our Church.  We prefer that you give through bank transfer (ACH) as it drafts directly from your bank account and the Church only pays a 1% fee (vice 2.9% with Credit Card).  When you click the green Give button you'll see a popup as below.  Scroll to the bottom of the popup form and Select Bank Account as the payment type.  You'll be able to enter your bank account information.

Scholarship Fund:
Ministries we support: